SASCO strictly prevents diseases caused by Corona virus
SASCO strictly prevents diseases caused by Corona virus
SASCO actively implements epidemic prevention measures throughout the service system, making efforts to prevent the risk of spreading nCoV virus, ensuring the health of passengers and employees.
All passengers transport bus are sterilized 3 times per day
All SASCO passengers transport bus in the apron area are sprayed disinfection 3 times per day according to the instructions of Ho Chi Minh City International Health Quarantine Center. Car disinfectant is an airplane cabin CH2200 solution, used according to the standards of functional medical units, without affecting passenger health.
Disinfection is carried out for the entire passenger area and driver's cab, paying special attention to locations susceptible to the virus: the back of the front seat, the fist position, the car door. After spraying disinfectant spray, the car will be closed for 10 minutes for the medicine to take effect. After 30 minutes, the car can continue to serve passengers.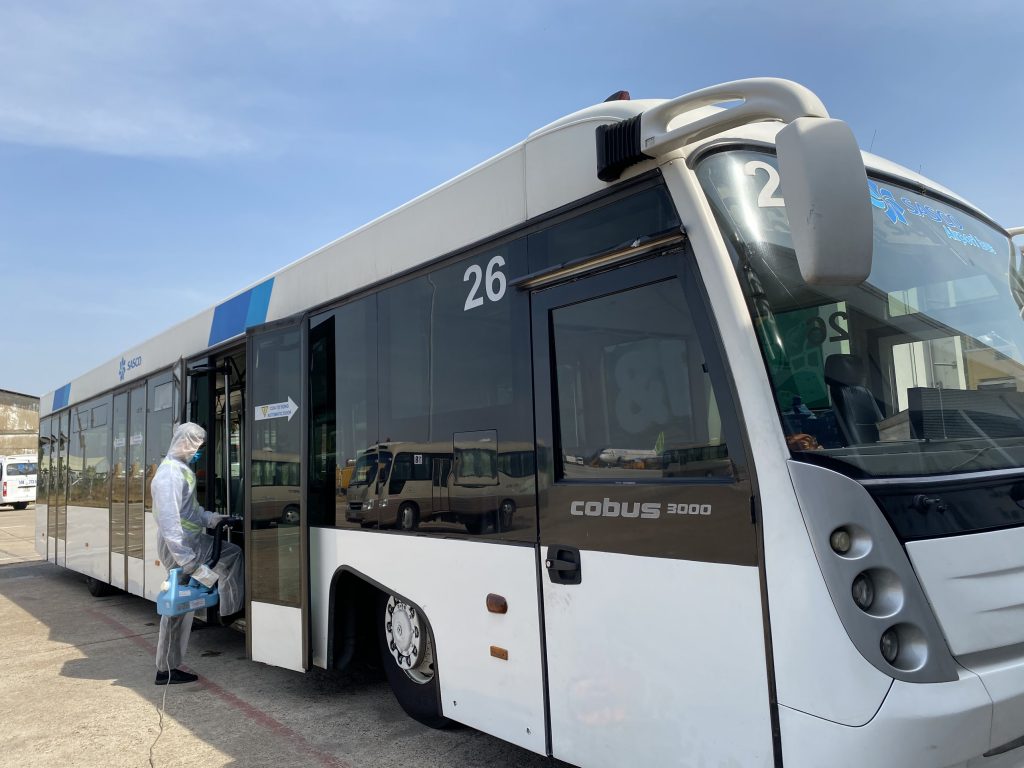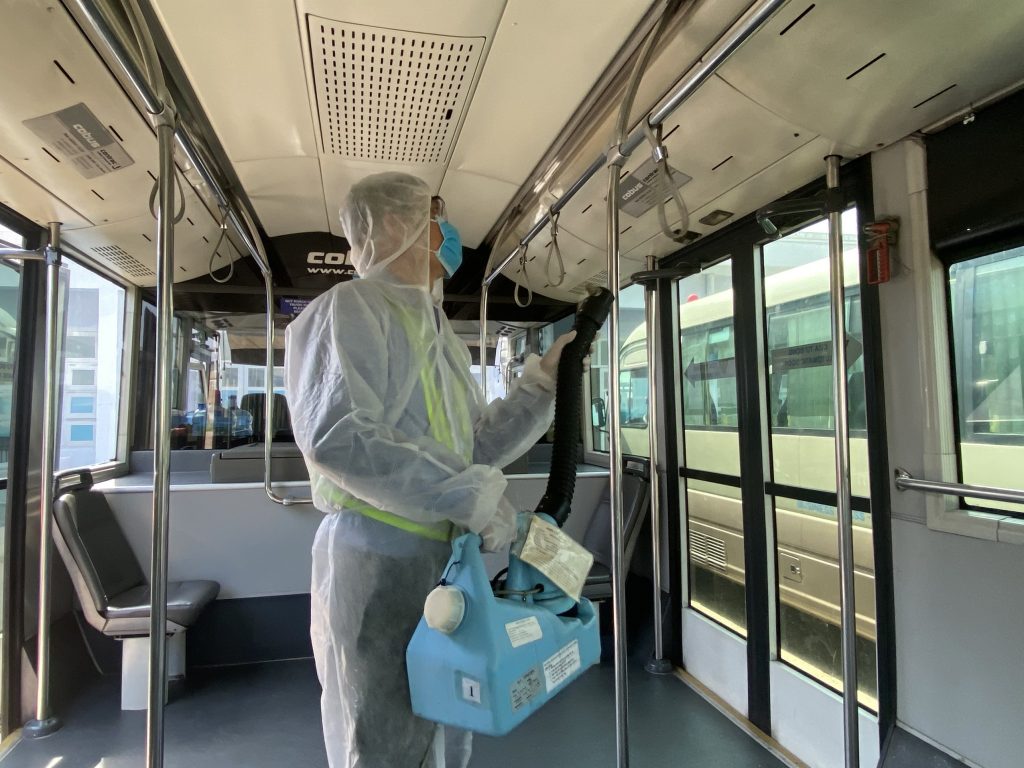 SASCO disinfects passenger transport bus at the airport
Right from the time of information on the disease, since January 24th, all staffs of SASCO's business points at Tan Son Nhat International Airport are equipped with masks and hand sanitizer. Receptionist, cashier … have direct contact with customers, equipped with medical gloves. The company guides in detail how to prevent nCoV virus, how to wash hands and how to prevent the risk of infection to all employees.
The business-class lounge system has increased the serving of hot dishes, not serving fresh vegetable salads, spring rolls … and using lids for all food trays of the buffet. Lounges enhance hand sanitizer in many areas convenient for passengers to use. The equipment in the waiting room is always disinfected 1 hour / time or immediately after use.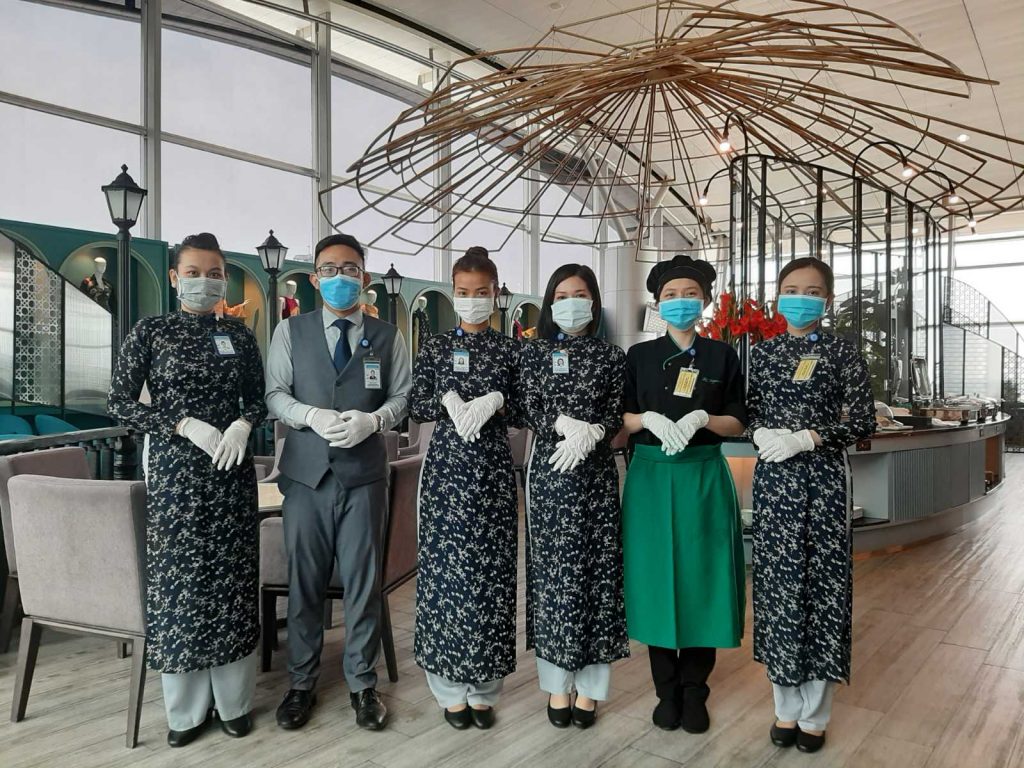 In order to limit the condition for corona virus to exist and develop, the temperature in the business lounge system and restaurants: The Phoenix, Cuisine de Saigon has always been adjusted to about 26-27 degrees Celsius due to experts. Medical experts said corona virus usually weakens when the temperature is above 25 degrees Celsius.
In addition, the Company Union deployed masks to employees and their families. Promote information dissemination on disease movements and preventive measures.
The Corona influenza rapid response team of the Company always monitors the progress of the disease to be ready to respond.
With the quick response, always taking care of the health of workers and being responsible to the social community, SASCO has taken the initiative in preventing and controlling the disease caused by Corona virus, striving to ensure the quality of service for all Service activities bring peace of mind, comfort to passengers on every journey.
WHO – World Health Organization has just released a short video clip about basic information to identify and prevent new strain of Corona virus. Let take a look and share for everyone to understand and prevent the disease.