Premium Transport
We believe vehicles are not only a means of transportation but also the highlight of your class and your success.
SASCO Limousine specializes in providing premium transportation services from/to Tan Son Nhat international airport with luxury cars, such as BMW, Camry, DCar President Limousine. All vehicles are checked periodically and ensured safety before every trip. Our drivers are well-trained, professional, thoughtful and fluent in English speaking. SASCO Limousine's desire is for you to embrace your high-class lifestyle anywhere you come. Our airport transfers is always top of mind for any customers that come to Vietnam. In addition, SASCO Limousine also provides pick-up service for VIPs on the airplane.
Ho Chi Minh City Airport Transportation
Book transfers to and from Ho Chi Minh City Tan Son Nhat International Airport (SGN) through SASCO travel, convenient for you, reliable and easy to use!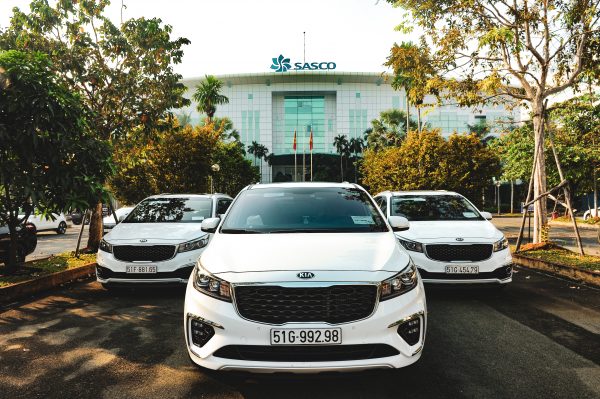 International terminal
There are several options for getting a taxi from the airport to the city
Main taxi queue. The main taxi queue is on your left when you exit through the main door on the ground floor of the terminal building. When you get in the car, ask the driver to turn the meter on.
SASCO counter in the terminal building. SASCO Travel has a counter that is on your left after you clear customs. You can order and pay for a taxi from the staff member there or just book online beforehand. The cost will be displayed on the website and you know exactly how much you have to pay. After that, our person will then lead you out of the terminal building to the taxi queue and arrange a SASCO Travel car for you. For booking the taxi from Tan Son Nhat airport to the city please click here: http://www.sascotravel.com/en.
Domestic terminal
At the domestic terminal, SASCO Travel also has the airport taxi concession and is the only company allowed to pick up passengers directly adjacent to the building. Their cars are the first you will see as you exit the terminal.